OnePlus 6T Finally Launched – Full Review
PROS
Easier to buy than ever; better value than other top phones; fast in-screen fingerprint scanner
CONS
Occasional fingerprint scanner blips; no headphone jack; similar to OnePlus 6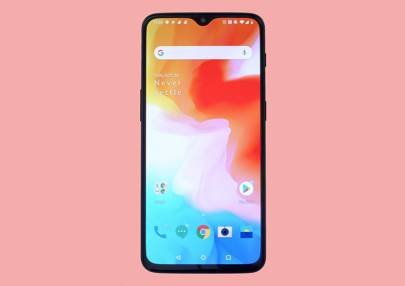 Hardware is always the focus when a new phone arrives. Does it have the best camera to date? What new gadgets are inside? The OnePlus 6T does have new hardware, and one element is very rarely seen in phones at present. However, the most important aspect is something quite different.
This is the first OnePlus phone to be sold directly from multiple UK networks and some of the biggest UK retailers. Vodafone, EE, John Lewis, Amazon and Carphone Warehouse join O2 as places you can buy OnePlus phones.
The OnePlus 6T is the company's very first indisputably mainstream phone, opening up the brand to those who consider time spent researching their next tech buy time wasted. Now we'll really get to see how a top-end phone priced hundreds of pounds less than the Samsung and Apple can compete.
But for some, it's still all about the hardware. This is, for the most part, not a revelation. OnePlus's 6T is similar to the OnePlus 6. Its main new addition, an in-screen fingerprint scanner, is the best of its kind but susceptible to the odd blip. This is a predictable side-effect of replacing a relatively mature component, a scanner pad, with a brand new one.
PROS
Easier to buy than ever; better value than other top phones; fast in-screen fingerprint scanner
CONS
Occasional fingerprint scanner blips; no headphone jack; similar to OnePlus 6
The good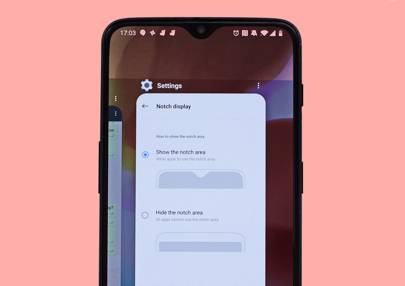 As ever, the main appeal of the OnePlus 6T is the series's core conceit of offering high-end specs at a lower price than the competition. OnePlus prices may have more than doubled since the first phone in 2014, but others have increased, too.
The iPhone 6 Plus sold alongside the OnePlus One in 2014 cost £619. Apple's latest iPhone XS Max starts at £1,099. OnePlus prices are still more than reasonable.
Basics are much the same as the OnePlus 6. The phone has a Snapdragon 845 CPU, just like the Sony Xperia XZ3, some versions of the Galaxy S9 and the Google Pixel 3 XL. While this CPU is ready to be replaced, this means the OnePlus 6T has as much power as OnePlus can provide. Android runs well. Games run well. Everything runs well.
As before, the screen is a Samsung OLED panel. It's not an ultra-high pixel density display, with 2340 x 1080 pixels. The difference between this and an ultra-high res screen is perceptible at the OnePlus 6T's 6.4-inch size. However, you have to get uncomfortably close to notice it. And it's a simple side effect of the less regular sub-pixel arrangement of Samsung's AMOLED panels.
You have good control over the screen's character, too. The OnePlus 6T starts off with a typically over-excited profile that makes the most of the wide colour reproduction of OLED panels. However, sRGB and DCI-P3 "professional" modes bring order to the chaos of oversaturation.
OLED is also the perfect technology to placate those who dislike screen notches, now used as a default style by all big phone companies bar Samsung. The OnePlus 6T has a small teardrop notch, and it can be hidden with a black bar.
Think this is a waste of screen space? It isn't. That black bar is still filled with notification icons, and the space isn't used in games or video apps regardless of whether you block it off or not.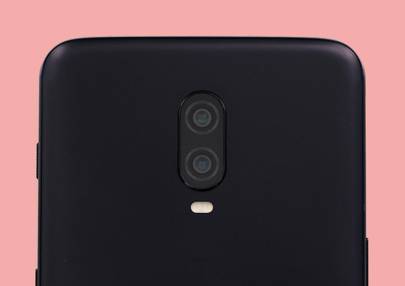 Camera performance is much the same as the OnePlus 6T's. A 16-megapixel main sensor on the rear is supported by a secondary 20-megapixel one, used to help out when shooting 2x zoom shots or blurred background "portrait" images.
This is a good camera with solid enough low-light performance. It can make fairly dark scenes appear bright. However, the OnePlus 6T is undoubtedly a level or two below top performers such as the Pixel 3 XL, Huawei P20 Pro and Samsung Galaxy Note 9.
You'll see more noise in the lifted shadow areas of dynamic HDR photos, a milky look to some HDR shots, less detail in 2x zoom images than most, and slightly worse handling of scenes of murky indoors lighting or worse. There's also fractional shutter lag.
That the OnePlus 6T can't quite match the best phones in the world is no great surprise. Most rival companies have piled R&D into squeezing the most out of (for the most part) conventional Sony image sensors. OnePlus does have its own camera software, but it's sensible to assume it does not have Google's budget.
OnePlus has had a go at a "Night" mode that uses a Huawei-style emulated long exposure, but it's not a patch on that Huawei original. Sometimes your images end up blurred, and the increase of detail and dynamic range is solid, not mind-blowing.
There are shortcomings to the OnePlus 6T camera, but they are only very apparent in direct comparison. This camera is sound, and holds up in almost all situations. Just like the OnePlus 6's.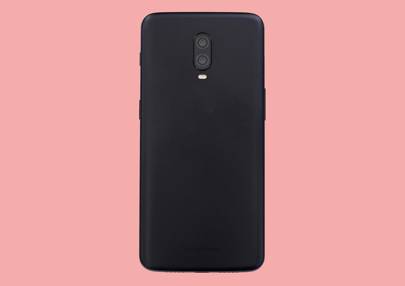 There's nothing deliberately distinctive here. Even the OnePlus logo is only clearly visible in direct light or at an angle. There's a purity in its plainness that is easy to admire. And like the OnePlus 6, the OnePlus 6T comes in either glossy glass or micro-perforated matt glass, which has a silky smooth, soft-style finish. OnePlus leaves the personality to the cases: red and black nylon are just two of the finish options.
The in-screen fingerprint scanner is the OnePlus 6T's one obvious "upgrade", replacing a rear scanner pad. This is currently the best in-screen fingerprint scanner available, with better reliability and unlocking speed than the Huawei Mate 20 Pro's take on the same technology. It's near-instant most of the time. It is still not quite as reliable as the best pad scanners, though.